2023 Company Retreat - Philly Edition!
Miylie Roan
| May 16, 2023
Lawliners take on Philadelphia!

(Alex Hackney, Frank Rodriguez, Beth Pauley, Kelley Donelin-Horton, Cali Franks, Katie Carelli, Svetlana Glacken, Mike Sullivan, Michelle DeGonzague, David Schnurman, Oi Wo Mark, Tiffany Cruz, Amanda Knittel, Kathleen Boyle, Mike Shafland, Kate Moore, Erika Tremblay, Sigalle Barness, Michele Richman, Jocelyn Strauber, Michelle Ramires, Alberto Mayanga, Arika Wadsworth, Gabby DiSilvio, Joy Payne, Miylie Roan)
We joined together in the vibrant city of Philadelphia, where we embarked on our incredible company retreat filled with meaningful volunteer work, professional development activities, and unforgettable moments of fun and exploration.
After arriving in downtown Philly and settling into our hotel, we kicked off the retreat with a mouthwatering dinner at El Vez. The restaurant's vibrant atmosphere and delectable Mexican cuisine provided the perfect setting for reconnecting with colleagues, whether we have met many times before or meeting for the first time in-person.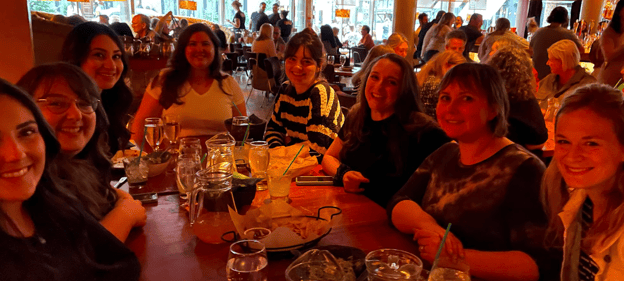 (Michelle Ramires, Michelle DeGonzague, Gabby DiSilvio, Kathleen Boyle, Katie Carelli, Erika Tremblay, Kate Moore, Beth Pauley)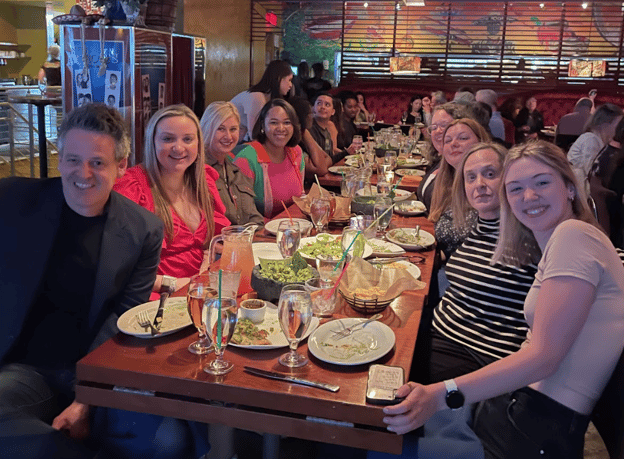 (David Schnurman, Cali Franks, Kelley Horton - Donelin, Miylie Roan, Amanda Knittel, Svetlana Glacken, Jocelyn Strauber, Arika Wadsworth)
The first full day of the retreat was an exciting blend of personal and professional development. Led by the expert Frame of Mind coach, Chari Schwartz, we delved deep into reflection and examined our true aspirations during a thought-provoking session about "what do we really, really want." Through sharing our perceptions of one another, we fostered a greater understanding and appreciation within our team. We also put our department teamwork skills to the test by building contraptions to drop eggs from a ladder without breaking. Fun fact: no eggs broke! Go Lawline! A testament to our collaboration and creativity.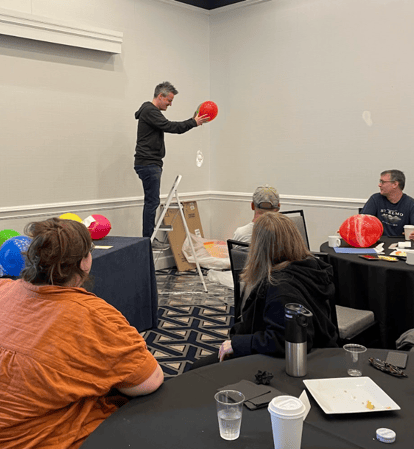 (David Schnurman)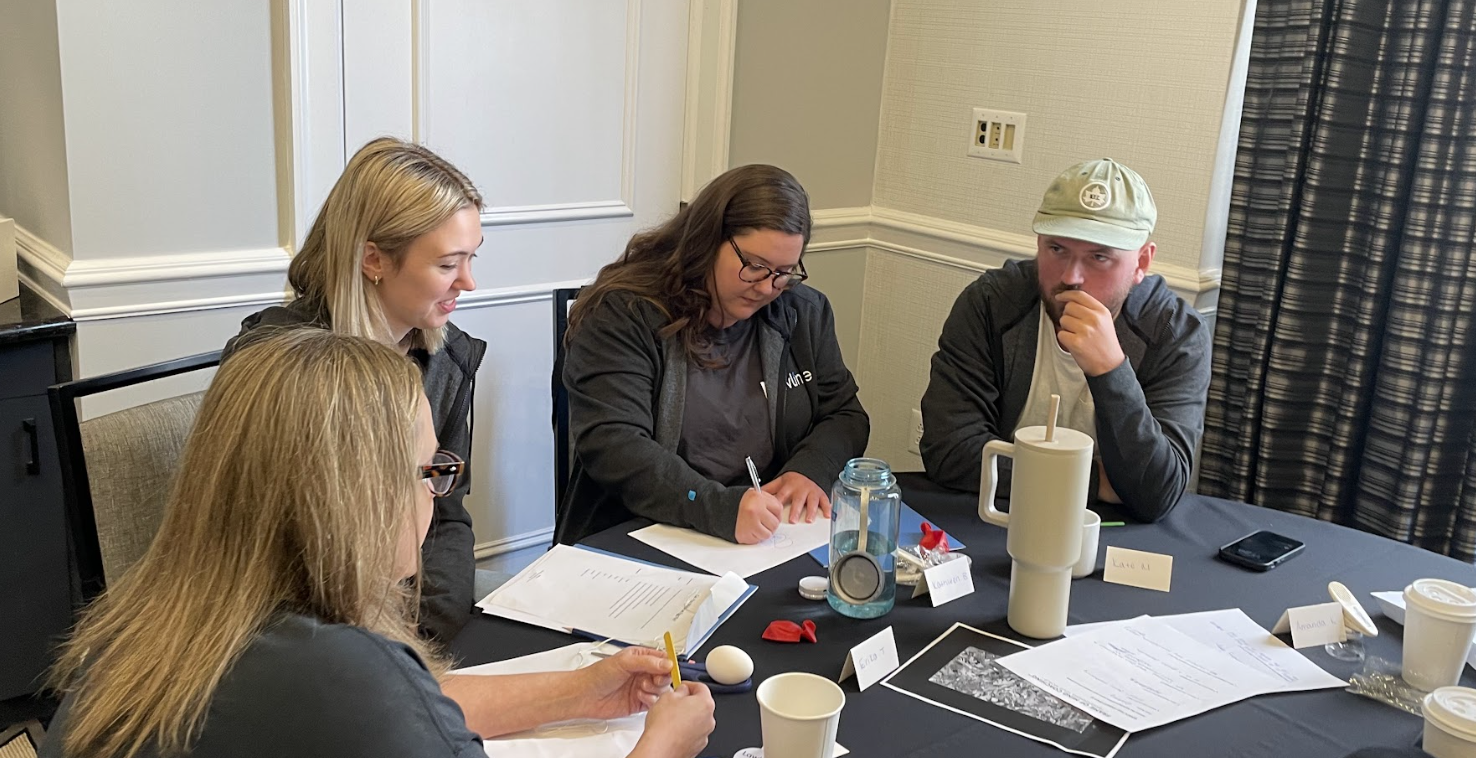 (Jocelyn Strauber, Arika Wadsworth, Kathleen Boyle, Mike Shafland)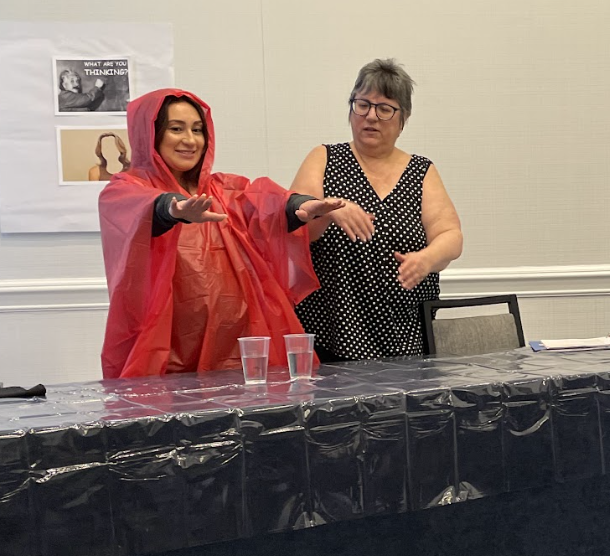 (Gabby DisSilvio, Chari Schwartz)
Dedicated to making a positive impact on the community, in the afternoon we split into two groups for volunteer work. Half of our team joined Manna, an organization that provides nutritious meals to individuals facing life-threatening illnesses. We packaged breakfast foods, contributing to the fight against food insecurity that serves thousands of people in need daily. The other half volunteered at Cradles to Crayons, an organization supporting children in low-income or homeless situations. Together, we packaged books, bringing joy and literacy to deserving young minds. It was truly inspiring to see the tangible difference we made in the lives of those less privileged in the Philadelphia area.
(Kate Moore, Michelle Richman, Cali Franks, Sigalle Barness, Jocelyn Strauber, Michelle DeGonzague, Arika Wadsworth, Joy Payne, Gabby DiSilvio, Erika Tremblay, Amanda Knittel, Beth Pauley, Tiffany Cruz, Katie Carelli)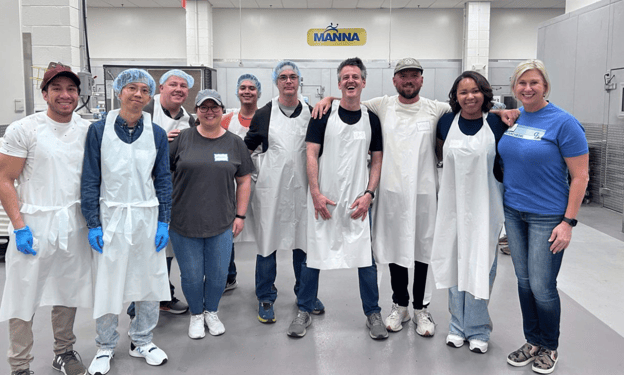 (Alberto Mayanga, Oi Wo Mark, Alex Hackney, Kathleen Boyle, Frank Rodriguez, Mike Sullivan, David Schnurman, Mike Shafland, Miylie Roan, Kelley Horton - Donelin)
Our culinary adventures continued with a memorable dinner at Moshulu, a stunning ship-turned-restaurant situated on the waterfront. Surrounded by breathtaking views of the city skyline, we indulged in sumptuous dishes and good conversation. Although the wait was long, we enjoyed the extra time we got to spend with our co-workers.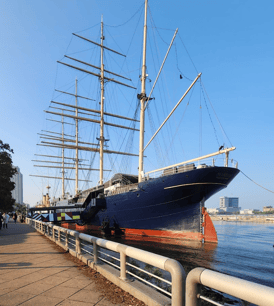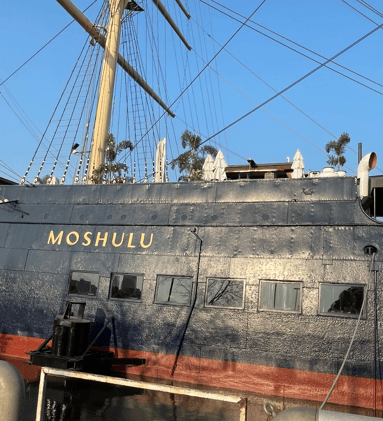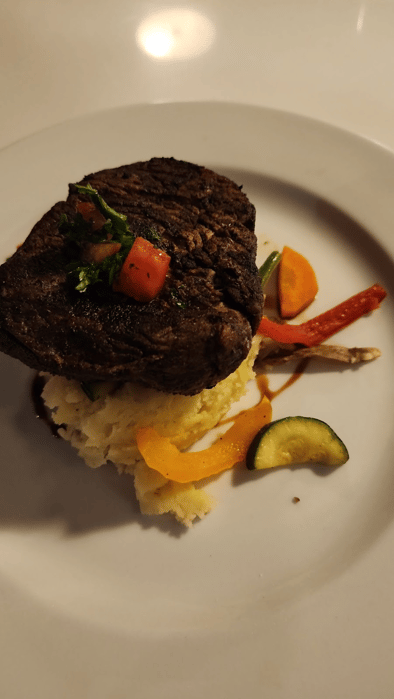 After a day of reflection, learning, and dinner, we let loose and showcased our hidden talents during an exhilarating karaoke night. Laughter filled the air as we cheered each other on, creating cherished memories.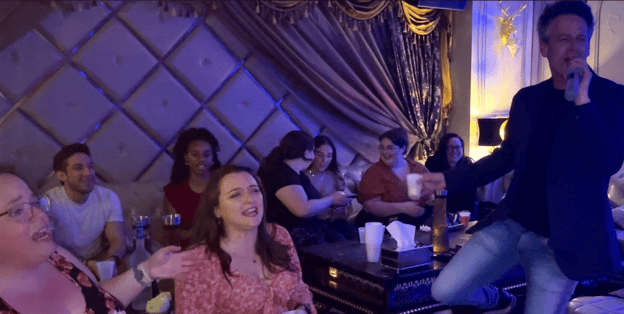 (Amanda Horton, Alberto Mayanga, Erika Tremblay, David Schnurman, Joy Payne, Kathleen Boyle, Michelle Ramires, Michelle DeGonzague, Michele Richman)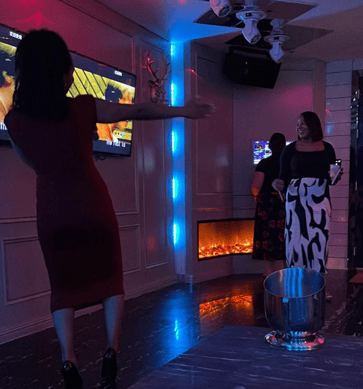 (Joy Payne, Miylie Roan)
On the final day, we embarked on a trolley tour through Philadelphia, exploring the city's mural art that celebrated diverse talent and themes. Along the way, we learned more about the city's history and its significance in American history. The tour was a reminder of the power of art to bring communities together, sparking conversations about creativity, social issues, and the importance of diversity and inclusion.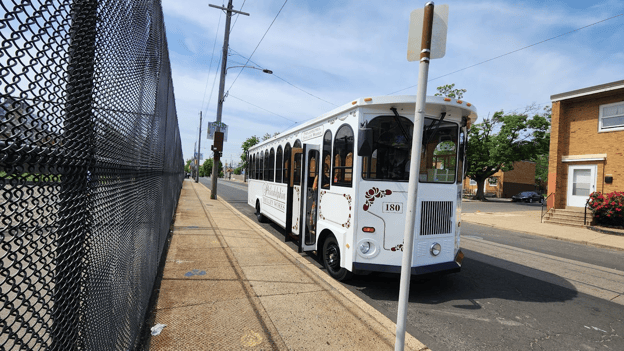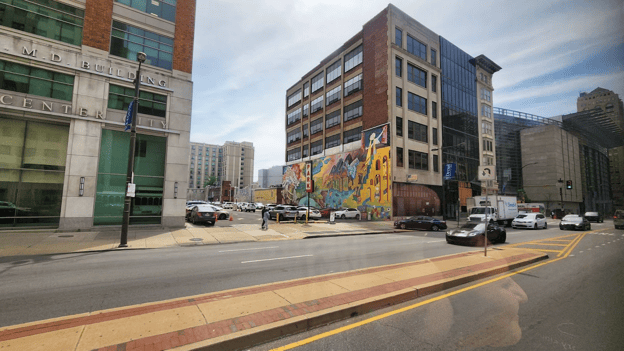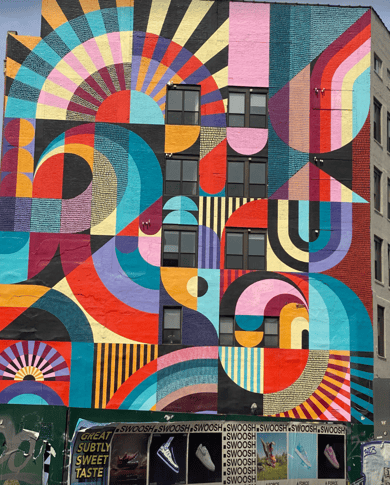 Our company retreat to Philadelphia was an overwhelming success. We made a positive impact on the community, deepened our bonds with one another, and gained a deeper appreciation for the city. The shared meals, professional development activities, karaoke night, and trolley tour allowed us to forge deeper connections with one another, fostering a sense of unity and camaraderie that strengthens our team as we continue to make an impact in the legal industry.
Share this!
Related Posts