Department Tip of the Week: Marketing
Lawline Staff
| July 23, 2012
Much of what we do here at Lawline lies in the information
and details we e-mail our customers, faculty members and potential users. We are often letting others know about new Continuing Education (CE) specials, upcoming live seminars and newly added courses. As a marketing professional it is crucial to know how and when to email or communicate with our various audiences.
When doing so, there are a few things to keep in mind. Of those, there are two I find most important:
1. The early bird gets the worm! Send out emails by 8:30 AM.
2. Captivate via subject line. Never underestimate the power of a few good words
Think of when you first sit down at your desk, turn on your computer with coffee in hand and check all your awaiting emails. This is where our earlier is better concept stems from.
You might be thinking, most of those emails get deleted without so much a glace. While that might be true, it brings up the second important point of subject lines. You may receive a lot of emails in the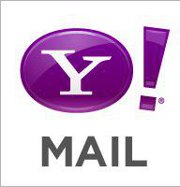 morning and throughout the day, but the catchier and more enticing the subject line the higher the chance of getting the readers attention. When writing subject lines make sure it answers the question of "how does this benefit you?".
Proper timing and enticing wording are more than half the battle in opening an email. If you've got those weapons, then victory is a short click away.
Share this!
Related Posts