Michele Richman
| January 10, 2022
EXECUTIVE TEAM
David Schnurman, Chief Executive Officer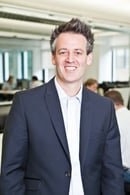 In Silicon Valley, entrepreneurial companies start in a garage. In Silicon Alley, however, they start in a kitchen. After starting an online TV show for entrepreneurs called TrueNYC, David realized there was a bigger opportunity to bring an online learning format to the legal industry. In 2007, he restarted Lawline - working out of a kitchen for the first two years. His focus was building a company and culture the likes of which no one had seen since Google. While that is still a work in progress, he looks to companies like Apple - which had a long-term trajectory to success - for inspiration. On a personal level, David is an avid marathon runner, is on the board of Entrepreneur's Organization NY, and regular mentor to budding entrepreneurs. He lives in Park Slope with his wife Kelli and three beautiful children: Josh, Leila, and Jonah.
Richard Hernandez, Chief Operating Officer

Rich is Lawline's VP of Product. He is a graduate of SUNY Buffalo, with a bachelor's degree in Business Administration. He's passionate about creatively scaling and sustaining growing companies and has contributed his talents to Lawline since 2012. In his spare time, Rich is an avid athlete, with two full marathons under his belt and another on the way. He also loves to cook and spend time outdoors with his pit bull, Marni.
Sigalle Barness, Chief Storyteller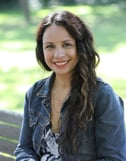 Sigalle provides leadership and vision to ensure Lawline has the proper processes and people in place to effectively grow while ensuring financial strength, stability, and profitability. Sigalle approaches her work with respect, radical candor, and a balance of decisiveness and flexibility as she furthers the objectives of the company, She tops it all with a little humor, nerdy pop culture references, and a whole lot of self introspection. Before joining Lawline in March 2012, Sigalle litigated civil claims in areas such as landlord tenant, breach of contract and tax lien and mortgage foreclosures actions. Sigalle is an avid lover of music, video games, blogging, asking questions and all things food. She is also fluent in Hebrew and enjoys writing, traveling and scuba diving.
Michele Richman, Chief People Officer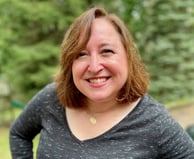 As the VP of Business Operations, Michele oversees the Finance, Legal, Human Resources and Office Functions, but her passion lies in recruiting, coaching, developing and supporting A players. She has been a democratic activist, a government prosecutor and a personal injury attorney. In the past 2 years she has served as Vice President of the South Orange Maplewood Special Education Advisory Council and worked hard to advocate on behalf of these families with the school administration. She has completed 2 Sprint triathlons with the support of the members of her local women's triathlon group, and enjoys hiking, trying new restaurants, and just chillin' with her husband David and two sons Max and Eli.
BUSINESS OPERATIONS
Alyssa Mrzljak, Business Operations Manager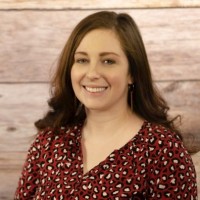 Alyssa Burton is originally from New Jersey but now lives in Arizona. She graduated from Rowan University with a Bachelor's degree in English. In her free time she enjoys hiking with her fiancé and two dogs, using comically bad puns in everyday conversation, and baking! She also loves to travel, currently her favorite location to visit is the Jemez National Forest in New Mexico!
Miylie Roan, HR Generalist
Miylie Roan is originally from Columbus Ohio but resides in Cleveland Ohio. She graduated from the University of Toledo with a Bachelors's in Business Management with a focus in HR. She started her HR career in the recruiting space which is a passion of hers and her role quickly evolved into other aspects of HR. She has been an HR Generalist for the past 4 years at a medical device company where she has been able to focus her efforts on improving the employee experience. In her free time, she enjoys going to Cleveland Browns games with her husband (go Browns!) and playing outside with her dog, Deuce. She enjoys watching reruns of The Office, doing yoga, and trying new restaurants.
FINANCE TEAM
Amanda Knittel, Accounting Manager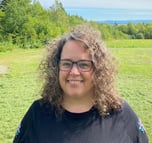 Amanda Knittel is originally from Springfield, Massachusetts and now resides in East Hampton, Connecticut with her husband, daughter, mother, and dog. She is passionate about finance and learning new things. Amanda is a recent MBA graduate from Western Governors University and has a brown belt in Kenpo Karate. When she isn't elbows deep in numbers, you can find her in her gardens, walking in the woods, or playing on snow machines and/or quads on their property in Maine with her sons.
CUSTOMER EXPERIENCE TEAM
Meredith Cohen, Director of Customer Experience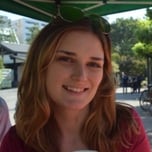 Meredith joined the Lawline team in 2012 and is now the Director of Customer Experience. She attended Northeastern University in Boston, and currently resides in Westchester County with her husband, her parents, and their (combined) three cats. She earned her MBA online from the University of Massachusetts - Amherst in 2015 while working at Lawline. In her free time, Meredith volunteers with a local dog rescue organization and is currently training to run her first marathon in the fall. She loves to travel both within the US and abroad, and has been chipping away at visiting every professional baseball park with her family. She is hoping to one day compete on Jeopardy! but will play any type of trivia game in the meantime.
Kai Bell, Attorney Compliance Coordinator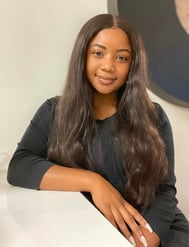 Kai was born in Florida but raised in Kingston, Jamaica. She eventually moved back to the United States in the early 2000s and later on graduated from SUNY Old Westbury with a bachelors in Multicultural literature. Kai has a background in legal administrative and paralegal work. In her free time she enjoy hiking, traveling and spending time with her pup Bentley.
Michelle deGonzague, Customer Support Manager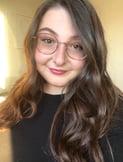 Michelle is the Customer Support Manager at Lawline. She was born and raised on Long Island and received a Bachelor's degree in Mass Media Studies from Hofstra University. She loves being creative and incorporating that into hobbies, like face painting and decorating empty bottles and jars. Aside from that, in her spare time, she loves binge-watching reality television shows and spending time with her family, friends and most importantly, dogs
Lana Glacken, Customer Success Agent

Lana works on customer relationships with our firm and large organization clients. She grew up in Russia and moved to the United States to pursue her American dream. Lana lives in the New Jersey suburbs with her husband and two children. She enjoys gardening, reading, and cheering on her kids at swim races.
Erika Tremblay, Applications and Approval Coordinator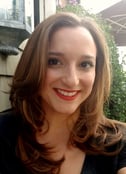 Erika has always had a passion for education and spent several years working at the college level in Student Life, Admissions, and, most recently, she established and directed a Graduate Academic Advising program. Erika graduated with a B.A. in History and went on to obtain a Master of Public Administration, both from Pace University. She was born, raised, and still lives an hour north of New York City, but is truly a country girl at heart. In her free time, Erika can be found snuggling with her cat/son, Claude, trying to pet any animal nearby, reading, and hanging out with her fiancé and friends at the local orchard.
CONTENT TEAM
Angelica Cesario, Director of Attorney Education

Angelica is a Program Attorney with Lawline. She graduated cum laude from Amherst College in 2008 and holds a B.A. in Women's and Gender Studies and a Certificate in Latino and Latin American Studies. She received her J.D. from Columbia Law School in 2013. Before joining Lawline, Angelica worked as a labor & employment litigation attorney. Outside of work, Angelica mentors a bright and funny high school student and is the Co-Chair of the Alumni Development Committee for the TEAK Fellowship. During her free time, Angelica loves to read, try new foods, and spend time with her family and her dog, Scotty.
Katie Carelli, Content Operations Specialist

Katie was raised in Ft. Lauderdale, FL and decided to brave New York City after graduating with her M.A. in English Literature from Florida State University in 2018. When she is motivated to get off her couch, she frequents the movies, the theater, and the museums of the city.
Gabriella DiSilvio, Lead Program Attorney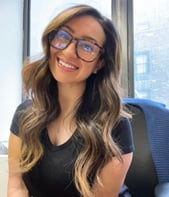 Gabby graduated from Adelphi University in 2014 with a Bachelor's Degree in Political Science, and earned her Juris Doctor from New York Law School in 2017. Before joining Lawline, Gabby practiced civil defense litigation throughout New York and Connecticut. A self-professed homebody, Gabby enjoys trying out plant-based recipes and reading books on personal development and fiction in her spare time. When she does leave her home on Long Island, she enjoys going on long runs, and taking walks around the neighborhood with her husband, Peter, and her mini Poodle, Loki.
Cali Franks, Program Attorney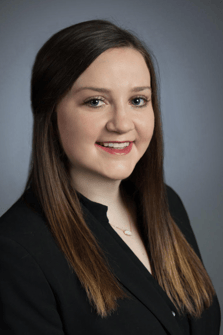 Cali is a Program Attorney with Lawline. A native Texan, Cali received her BA in Government from the University of Texas in Austin in 2015. After graduating from St. Mary's University School of Law and getting her Texas Law License in 2018, Cali practiced civil litigation/insurance defense in Dallas, Texas. Cali is very active in both her community and bar service, serving on numerous boards and holding various elected positions. When not working, Cali likes to travel with her fiancée, and play with her two small dogs, Bailee and Murphy.
Kate Moore, Program Attorney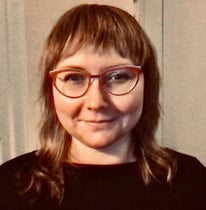 Kate was born and raised in Brooklyn, NY. She holds a B.A. in Philosophy from Northwestern University and spent 6 years in Chicago after graduation. She returned to the East Coast for law school and graduated with her J.D. from Columbia Law School in 2012. She has worked as a public defender in Family Court, a legal research & writing professor, and a clinical law professor. She loves spending time with her husband and 2 children at their home in suburban New Jersey, and is a co-leader for her daughter's Girl Scout troop.
PRODUCTION TEAM
Daniel O'Rourke, Senior Video Producer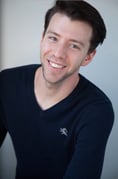 Dan graduated from SUNY Plattsburgh in 2013 with a B.S. in TV/Video Production. Shortly after graduating, Dan began working freelance in the Video Production industry. Two years later, he started planning corporate events around the world. Some of his favorite spots he had the privilege of visiting are Ireland, London, Rome and Hawaii. Dan's unwavering passion for Video Production led him to join Lawline's Production team. He enjoys traveling, playing video games, experiencing new restaurants/foods (specifically desserts) and spending time with his fiancé, family and friends.
Joy Payne, Creative Content Producer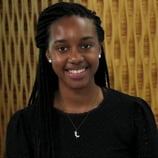 Joy was born in South Carolina and raised in New York City. She graduated with a B.S. in Broadcast Journalism and TV-Video Production from SUNY Plattsburgh and a M.P.S. in Sport Management from St. John's University. Before coming to Lawline, Joy interned with A+E Networks and worked for the New York Yankees as a Season Ticket Sales Representative. She enjoys writing and listening to new music. She wants to travel the world more and learn about new cultures.
Daniel Gomez, Tech Liaison Video Producer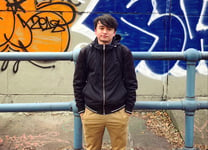 Daniel holds a B.A in Philosophy from Brooklyn College and an MFA in Dramatic Writing from NYU. When he's not attempting to read deceased philosophers, or write the umpteenth draft of a screenplay, he is working in video production, a field that he began working in as a teenager. Before coming to Lawline, Daniel worked freelance for various non-profits in New York City, among them the AAF (Asian American Federation) and MOMA R&D, where his work was screened in 2018 as part of Salon 23: On Protest. In his free time, Daniel enjoys playing soccer
PRODUCT TEAM
Oi Wo Mark, Lead Engineer

Born in Macau, China and raised in Hong Kong, Oi is a traditional Chinese guy who loves Asian food. He received his Bachelor's degree in Computer Software Engineering from Polytechnic Institute of NYU. Oi's passionate about technology both frontend and backend and is always looking for the best tools for projects. When he is not coding or reading tech blogs, Oi enjoys playing video games, hanging out with friends, trying out new restaurants, and spending most of his time with his wife Mian and two children Marwan and Makayla.
Alberto Mayanga, Web Developer

Alberto was born and raised in New Jersey. He graduated from William Paterson University in 2015 with a degree in Computer Science. When he is not coding, he is an avid soccer fan and music enthusiast. The teams he roots for are the NY Red Bulls of MLS and the US National Team. During his free time, he likes to hang out with friends, listen to music, watch/play soccer, and play video games.
Michael Sullivan, Web Developer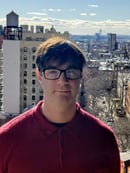 Mike is originally from the Boston area and moved to New York in 2001 after earning his undergraduate degree in computer science from Middlebury College in Vermont. Before becoming a full-time web developer he taught middle and high school mathematics for five years in Brooklyn and Manhattan. He is an occasional LinkedIn Learning course author, focusing on open-source frameworks for JavaScript and PHP. In his free time he enjoys playing guitar, reading comics, and teaching his kids and their friends how to play Dungeons & Dragons. He lives in Brooklyn with his wife Katie and their two children, Yujin and Eileen.
Alex Hackney, Web Developer

Alex is a php/javascript developer currently living in Clearwater Florida. He is originally from a small town named Ashland, Kentucky (Go Tomcats!). He has been programming since 1999. Alex is the father of two girls, Scarlett who is 3 and Haley who is 21. He also has a granddaughter, Willow, who just turned 1 on Saturday.
When Alex is not working or building cool stuff, he enjoys spending quality time with his family and their two cats (Nico and Luna) or you can find him in a movie theater.
Frank Rodriguez, Web Developer

Frank was born and raised in San Antonio, Texas. Always passionate about technology, he interned at the Codeup web development boot camp during his senior year of high school and became a student right after graduating. Since then he's enjoyed working across all areas of the web stack. He even had a stint as a pinball game developer! In his free time, Frank enjoys gaming, watching movies, trying out new restaurants, and playing with his dogs.
MARKETING TEAM
Jocelyn Strauber, Director of Marketing
Jocelyn grew up in Manhattan and presently lives on the upper west side. She majored in english literature in college and was subsequently drawn towards publishing, which ultimately led her into subscription marketing. Before joining Lawline she worked at ESPN, in various aspects of marketing. She is not a sports fanatic, but does enjoy most live sporting events especially basketball and tennis. When it's not a pandemic, she likes live music and trying new restaurants.
Mike Shafland, Acquisition Marketing Manager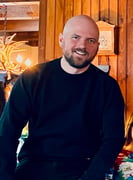 Mike is the Acquisition Marketing Manager at Lawline. During his time here, Mike has worn many hats, from solving problems in customer service, to producing courses in the studio. Mike joined Lawline after spending 8 months traveling around South America, eating various types of empanadas and generally butchering the Spanish language. He enjoys trying new foods, traveling, climbing things, and riding his bike around New York.
Kathleen Boyle, Email Marketing Manager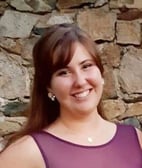 Kathleen is our Marketing Operations Specialist and assists with matters pertaining to financial forecasting, data reporting, email marketing, and organizational planning. She is a graduate from Virginia Tech, with a double major in Philosophy and Theatre Arts. If you ever need some intellectual stimulation, her door is always open for a philosophical debate. She is passionate about cooking, watching movies, hosting friends, both old and new, for dinner, and traveling wherever and whenever she can.
Arika Wadsworth, Marketing Coordinator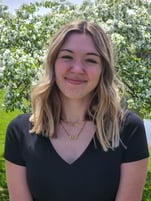 Arika lives in Columbus, OH, and is a proud graduate of The Ohio State University. With a Bachelor of Science in Business Administration and a specialization in Marketing, she is a marketing, graphic design, and social media creative. Arika enjoys traveling, hiking, and exploring the world . If the sun is shining, Arika is thriving. Her favorite parts of said travels? FOOD! Food, coffee, and culture are her perfect travel trifecta. At any point in time, you can catch her with a coffee in hand because all things considered, Arika runs on Dunkin'!
SALES TEAM
Kelley, Donelin, Director of Sales
Kelley runs our Sales team. She has team 20+ years in Sales, 18 years in Management, 7 years of SaaS Solutions, and 8 years of selling into Accounting Firms and Law Firms. She love growing teams and helping to increase market share, as well as exceeding revenue expectations. She is a mom of 16 year old twins, and played sports in college and still enjoy being competitive in races, golf, and volleyball.
Michelle Ramires, Sales Operations Coordinator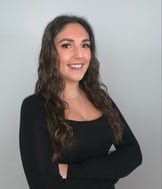 Michelle Ramires was born and raised in New Jersey. She graduated from Montclair State University with a Bachelor's degree in Business Administration. In her free time, she enjoys working out, shopping and spending time with family and friends. She also have a love for traveling when she could and experiencing new cultures.
Tyler Eagen, Senior Sales Executive
Tyler was born and raised in Central Iowa and graduated from Iowa State University with a bachelor's degree in Kinesiology. Health and wellness are essential to him, but his true passion lies in sales and helping companies grow and prosper. He has been in software sales for the past five years focusing on developing an international territory and scaling sales in the northern half of the U.S. He is an avid golfer and loves experiencing new courses when he can. Art and woodworking are a close second for what takes up his free time. Helping in the community and being a Special Olympics golf coach are amongst his passions.
Jacques Jordan, Account Executive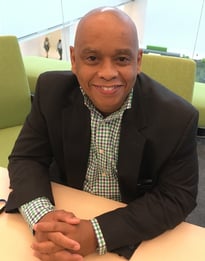 Jacques is a seasoned business professional with business development, sales, and management experience. He has worked in a variety of sectors including finance, retail, non-profit, Saas, and banking. He was born in Haiti, raised in Brooklyn, NY, and now resides in South Florida. Outside of work, he enjoys cooking, listening to jazz, and spending quality time with friends and family.
Tiffany Cruz, Business Development Representative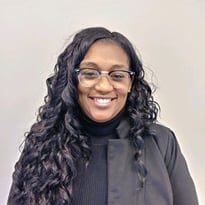 Tiffany recently moved to Florida after spending the past 10 years raising her four daughters in the north Atlanta suburbs. She and her husband planned to become empty nesters. However, these plans quickly changed when each of their children, along with their two granddaughters, chose to follow them to Florida. Between her three dogs and close-knit family, there is never a dull moment at Tiffany's house! Outside of work she enjoys reading suspense and crime novels, watching anything on the ID channel, and watching most sports. She especially loves to support the University of Michigan Football Team and attends any home games she is able to.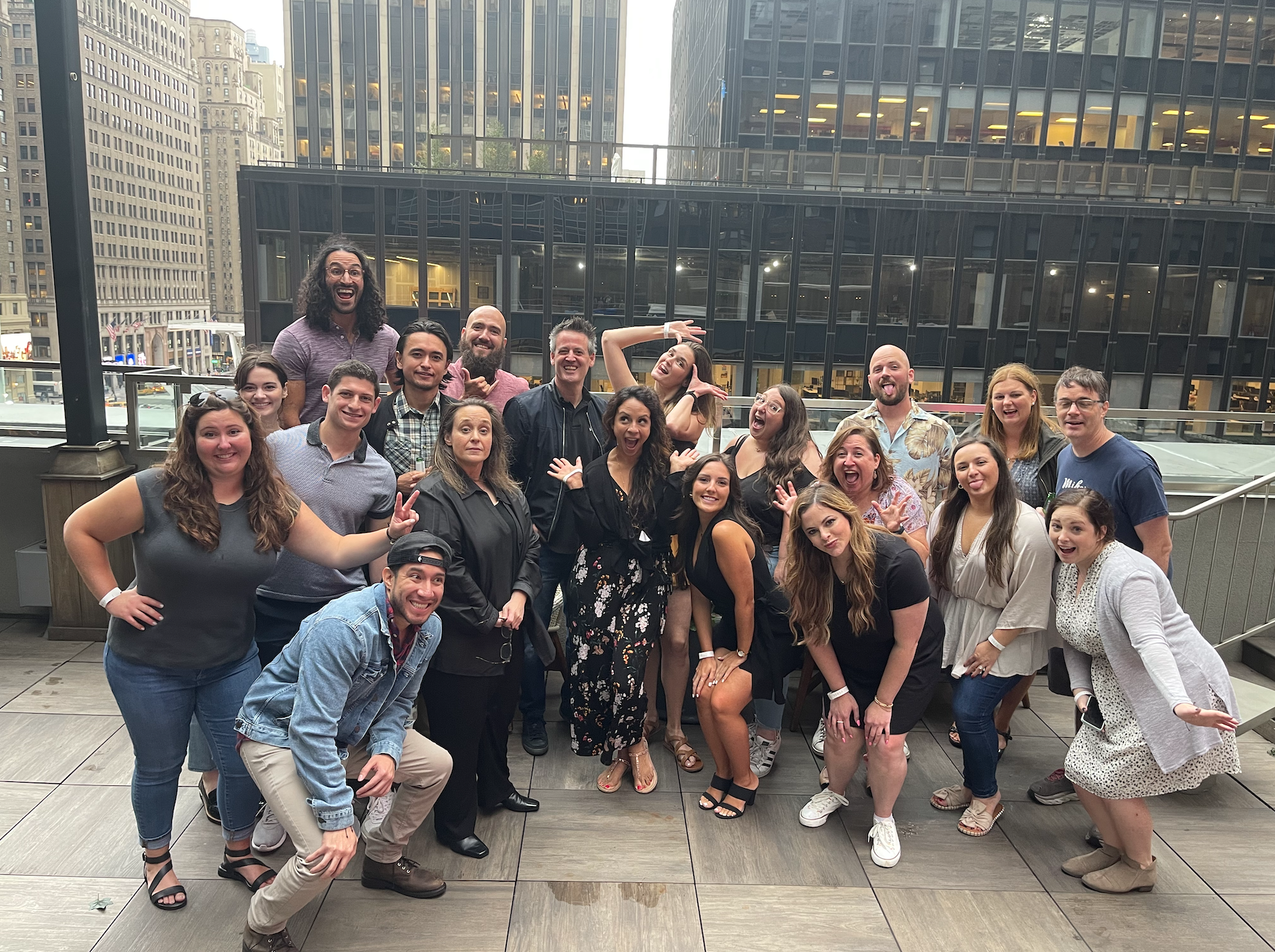 Share this!
Related Posts