Lindsey Morales
| July 8, 2019
At Lawline, there are quarterly team-building events which embrace the PLAY core value and allow Lawliner's to bond as a team. Culture is very important to Lawline and one of the ways in creating a supportive and comfortable environment is by taking time away from work to connect with one another. This time around, Lawline decided to partake in an 'escape the room', when a group of people­ is 'stuck' in a room and has to find clues to escape in time. Read more about Lindsey's first team-building experience here at Lawline!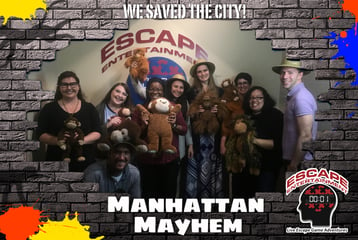 On May 30th, 2019, I had my first team-building event ever! While knowing many organizations partake in team-building activities, this was a big deal for me because I had no idea what to expect. I was both excited and nervous. Many questions were running through my mind: Will everyone get along? Will there be clicks? My thoughts went to high school mode again!
Once starting the activity, I was worried that I would not be helpful in solving the puzzles. The Journal of Behavioral Science says that 70% of the general population has experienced imposter syndrome, which is when people doubt their accomplishments and have a fear of being exposed as a fraud. I had a fear that If I didn't solve a challenge, everyone would think I didn't belong on the team. How silly. I took a step back. In reality, the goal of this event was to have fun and connect, and not about proving you know the most. Once I realized that I decided to just be myself and have fun. I even helped solve a couple of puzzles!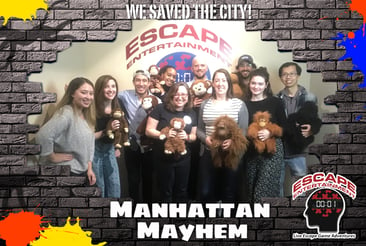 While the 'escape the room' event was the main event, afterward, we went out to eat and it was just as entertaining and interactive. We went to a restaurant nearby called The Ainsworth, where we ate delicious food including guac and chips, mac & cheese 'fries', brussel sprouts, mild wings, and fries. Even though I was the newest addition to the team, I felt connected to everyone right away. It was such a cool experience to see members of all different departments together outside of the office and bonding!
Through it all, I really felt myself GROW by becoming more comfortable with who I am and to just go with the flow so I could enjoy the event! As the Business Operations Assistant, I am excited to continue to focus on maintaining and improving our wonderful work culture!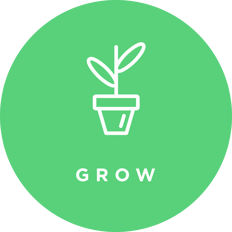 Share this!
Related Posts