Transitioning into a new role
Kathleen Boyle
| June 26, 2019
Kathleen Boyle, our Marketing Operations Guru, started off at Lawline as a Business Operations Assistant. Get a glimpse of her thoughts on transitioning and her GROW moments leading into her new position!

Lawline invited me to join our Business Operations Department in the fall of 2016. I had recently graduated from Virginia Tech, where I had been given the opportunity to do what I love most: learn. When I interviewed with Lawline, I remember hearing so often throughout the hiring process how important growth was to the company, and I knew that our values aligned wonderfully well.
When I started, the primary focus of my position was evaluating and communicating employee benefits, and overall company culture. I soon became very interested in the financial umbrella under Business Operations and asked for my role to expand into the organization and display of financial data.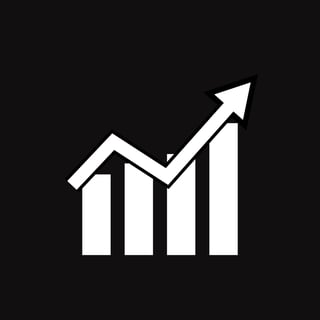 Practically anyone who knows me knows that I love data. That may sound like an extremely geeky declaration, but I'm a firm believer that data tells a story, and I always want to hear a story. I've had several opportunities to discover stories in data related to Business Operations; from analyzing monthly morale survey results that tell the story of company culture, to discovering the stories that financial data tells about the patterns of company growth. I have greatly enjoyed providing insights on expense and profit actualization to Lawline's leadership team, and last year, I took accountability for building a model adopting a channel-specific approach to the historical display of revenue. The Marketing team devoted a great portion of their time to backfilling years of data specific to the channels of revenue that they managed, and the document was evaluated on a quarterly basis in 2018 to see how the plan for each stream of revenue should change as we all learned throughout the year what was working, and what held room for strategic improvement.
Through the insights that were uncovered by using this model, we reached a level of clarity and predictability that had not previously existed. I go to a fair amount of after-work learning events, and would consider myself a "SHA" (self-help addict) in regards to professional development books, as our CEO, David Schnurman, likes to call it. A lesson that I encounter time and time again is that predictability is a key element of successful leadership and growth of an organization. In order to scale a business, you need an understanding of what is likely to come next. Leaders are able to make better decisions when they have a stronger sense of financial predictability. The dynamic revenue model that we built has served as a tool for Lawline's leadership team to use readily available data to inform conversations about initiatives that are designed to scale Lawline's growth. Additionally, our yearly goal for profit can be shared transparently throughout the company due to a high level of confidence supporting our forecasts. Transparency is a core element of Lawline's culture, and I was very proud of my involvement in the creation of this resource.
I found that through helping to create and maintain this revenue model, I was getting more involved with our Marketing department, and was really energized by the areas that I was becoming accountable for. I'm constantly looking to learn new things, and although I had learned so much in relation to Business Operations, I had discovered a newfound passion for the kinds of things I was learning in Marketing Operations. After several months of contributing to both departments, I was offered a choice to transition into Marketing full-time.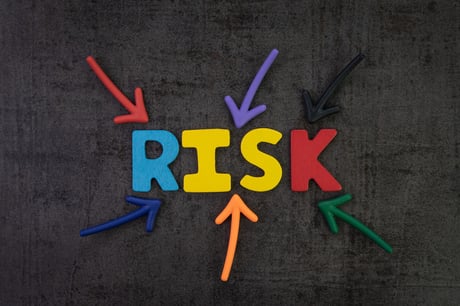 To be honest, I was afraid, and had a difficult time deciding whether or not to transition. I was very comfortable with my role as the Business Operations Assistant, and when you're that comfortable, the stakes seem extremely high when leaving something certain to pursue something uncertain. I loved working with the people on my team, I really enjoyed the type of work that I was doing, and I had an incredible relationship with my coach, Michele Richman, that I valued more than anything else in my professional life. On the other hand, I had a great degree of respect for the professionals on the Marketing team, I enjoyed the work I had already started doing, and since I joined Lawline in 2016, I had viewed my potential new coach, Rich Hernandez, as another exemplary leader from whom I could learn a great deal. I faced a challenging internal conversation about what I valued most in a role, what I was willing to risk, and what ultimately makes me happiest, which are vulnerable questions to ask oneself. The prospect of learning new skills, and finding new areas to apply my current skills and interests was too great to overlook, so I joined Lawline's Marketing team this January, and am very happy with the choice that I made.
Uncertainty is scary, but it can be extremely rewarding to dive into unfamiliar territory where there is potential to grow. If you're currently facing a life-changing decision that you're afraid to make, I hope that you can learn from my experience and be fearless in choosing to take on your new challenge!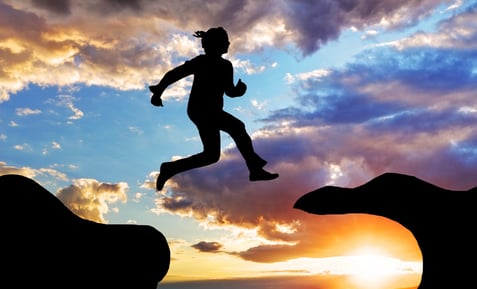 "One can choose to go back toward safety or forward toward growth. Growth must be chosen again and again; fear must be overcome again and again." - Abraham Maslow
Share this!
Related Posts