Employee Spotlight: January 2022 New hires
Miylie Roan
| February 8, 2022
Lawline has recently hired 5 talented individuals to join our growing team; Miylie Roan as our HR Generalist, Kate Moore and Cali Franks as our Program Attorneys, and Tyler Eagen and Thomas Foss as our Senior Sales Executives. All of these new hires bring so much value to the Lawline team. Check out below what they had to say about their time at Lawline so far.
Miylie Roan – HR Generalist
Miylie resides in Cleveland Ohio. She graduated from the University of Toledo with a bachelor's in business management with a focus in HR. She started her HR career in the recruiting space which is a passion of hers and her role quickly evolved into other aspects of HR. She was an HR Generalist for the past 4 years at a medical device company where she was able to focus her efforts on improving the employee experience. In her free time she enjoys going to Cleveland Browns games with her husband (go Browns!) and playing outside with her dog. She also can be found on any given day watching reruns of The Office, doing yoga, and trying new restaurants.
Thomas Foss – Senior Sales Executive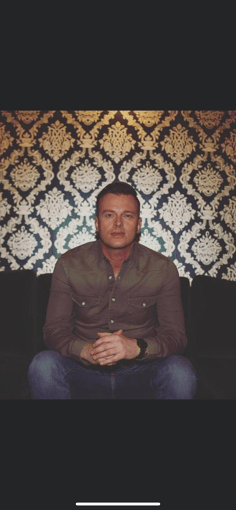 Thomas grew up in Charlotte, NC and he went to college in upstate NY. He played sports his whole life, taught hip-hop dance in college and afterwards in NYC. Thomas loves to travel, cook, and also renovating and flipping Houses as hobbies.
Tyler Eagen – Senior Sales Executive
Tyler was born and raised in Central Iowa and graduated from Iowa State University with a bachelor's degree in Kinesiology. Health and wellness are essential to him, but his true passion lies in sales and helping companies grow and prosper. He has been in software sales for the past five years focusing on developing an international territory and scaling sales in the northern half of the U.S. On a personal level, he and his wife Katie stay busy chasing around their dog Cooper and taking care of their new baby boy. He is an avid golfer and loves experiencing new courses when he can. Art and woodworking are a close second for what takes up his free time. Helping in the community and being a Special Olympics golf coach are amongst other things that bring him joy.
Kate Moore- Program Attorney
Kate was born and raised in Brooklyn, NY. She holds a B.A. in Philosophy from Northwestern University and spent 6 years in Chicago after graduation. She returned to the East Coast for law school and graduated with her J.D. from Columbia Law School in 2012. She has worked as a public defender in Family Court, a legal research & writing professor, and a clinical law professor. She loves spending time with her husband and 2 children at their home in suburban New Jersey, and is a co-leader for her daughter's Girl Scout troop.
Cali Franks – Program Attorney
A native Texan, C
ali rec
eived her BA in Government from the University of Texas in Austin in 2015. After graduating from St. Mary's University School of Law and getting her Texas Law License in 2018, Cali practiced civil litigation/insurance defense in Dallas, Texas. Cali is very active in both her community and bar service, serving on numerous boards and holding various elected positions. When not working, Cali likes to travel with her fiancée, and play with her two small dogs, Bailee and Murphy
.
We asked our newest employees to share their experiences with the hiring and onboarding processes.
How was the interview process for you?
Miylie: The interview process was quick and painless. The interview team made the process feel like a casual conversation and there were no technical issues.
Thomas: The interview process was very transparent, and the interview team made me feel comfortable throughout the process.
Tyler: The interview process went well. The recruiter was great to work with and very thorough on the info presented. I had all the questions I could come up with answered!
Kate: The interview process was smooth. One thing I remember very well, and which was incredibly helpful, was during my large, 90 minute group interview. The person leading the interview, Angelica (who is now my team leader) laid out exactly how the interview would go, right at the beginning. She told me who would be asking questions, what types of questions they would be, and what to expect in terms of the timing of each segment. It really reduced my nerves to have so much information to work with.
Cali:

The interview process for me was a bit unique. I came across a posting about the opening for a Program Attorney on LinkedIn authored by Sigalle Barness. True to her title as Chief Storyteller, the post was an incredible story about her time at Lawline and her experiences as a Program Attorney. I was intrigued and reached out to Sigalle via LinkedIn, asking if she had a few moments to hop on the phone and discuss the position. To my surprise, she responded quickly, and we set up a call. After applying, the process was quick and fun!
Before onboarding, what did you imagine Lawline would be like?
Miylie: I thought joining a fully remote company would make me feel isolated but Lawline provided a great onboarding process and everyone is really responsive when it comes to emails and slack messages.
Thomas: Honestly, I was not sure at first but after joining I am very happy with my decision!
Tyler: I had been working remotely for the past 2 years at my previous company so I had a good idea of how everything would work leaning on video chat and calls a bit more. It fell right in line with what I thought it would be. Lawline is very people and team focused so it makes it easy to fall in line and meet everyone.
Kate: I didn't know what to expect! I was a little worried that the collegiality of an in-office setting wouldn't be present, but I was pleasantly surprised that there is a great deal of causal interaction both over slack and within zoom calls too. I also thought that I wouldn't get to know everyone easily but it's been surprisingly easy to connect.
Cali: Before joining Lawline, I imagined that a fully remote company was run by a few people who micromanaged everyone else. I could not have been more wrong. I did not think Lawline would feel both big and small simultaneously. The synergy and passion of every person and department are unmatched.
What was your first week like at Lawline?
Miylie

: My first week involved meeting people from different departments with a mix of videos to better understand how the departments function. It was a great combination of zoom meetings and videos without feeling overwhelmed.
Thomas:

The first week involved trainings and meeting the departments within Lawline.
Tyler:

Lots of training and meeting people. I tried learning as much as I could that first and second week!
Kate:

Definitely a lot of activity and meetings. I appreciated the format of an asynchronous presentation followed by a Q&A. It let me focus on the content and then get to know the team member. I got a nice overview of the entire company and operations before diving into my specific role.
Cali:

My first week at Lawline was a whirlwind- meeting with and learning about every department was fantastic! The high-level overview of each department was a great crash course. Meeting with individuals from the department to further discuss their roles was my favorite. Without those meetings, I would not have met those individuals and would have missed out on the camaraderie we now share.
What would you say is your biggest GROW moment so far?
Miylie:

I would say learning how to navigate through the new softwares, specifically Slack, Gmail, and Trello. The team has been very helpful and patient.
Thomas:

My biggest GROW moment so far would be doing my first demo for a prospect. Getting my feet wet that second week was great!
Tyler:

Biggest GROW moment so far would be doing my first demo for a prospect. Getting my feet wet that second week was great!
Kate:

Definitely learning to use all the different technologies with ease. I had never used Trello or Hubspot, and only occasionally Slack before joining Lawline. I now feel reasonably confident in using them all to manage my work and keep up to date on what I need to do.
Cali:

My biggest GROW so far has been learning to harness my ideas for programming and turn them into actionable tasks- thanks, Angelica
Is there anything else that you would like to share?
Miylie:

I have enjoyed my time here at Lawline so far. I can tell the company is big on flexibility, wellness, and diversity and inclusion.
Thomas:

Lawline has an awesome company culture and high morale.
Tyler:
My biggest GROW moment so far would be doing my first demo for a prospect. Getting my feet wet that second week was great!
Kate:

The onboarding process has been a positive experience for me!
We are so excited to have so many engaged new team members, and looking forward to watching them grow in their roles!
Share this!
Related Posts