All The Time in The World
Ambassador Ann
| December 7, 2011
"I don't have enough time!"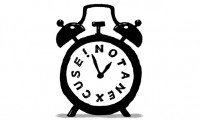 How many of us has said this? Well on Tuesday morning, Pam explained for us how her biggest obstacle is time management. She had us do an activity where we wrote down 5 things that we wish we had more time for every week. Then she had us write down 5 ways we waste time every week. She explained how it is important to recognize the various things in our life that can contribute to our lack of time in different situations, and how sometimes we say we don't have enough time, and that in itself can be an obstacle we have to overcome. It is important to decipher between all of our commitments and obligations in order to achieve as much as we can.
Some things to keep in mind when managing your time are:
-
PLAN
out your day/week/month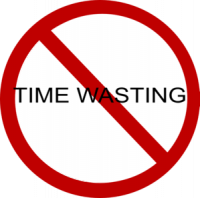 -
CATEGORIZE
your activities by importance (must do, want to do, should do)
-
ANALYZE
(what are you wasting time on? where can you spend more time?)
-
RECOGNIZE
obstacles (what is getting in your way? what can you do to change it?)
By even saying you don't have enough time, puts you that much closer to not achieving something. As busy as we all may get, it is important to stay positive and focused and organize our days, and lives, in a way that will let us achieve and succeed.
Something to keep in mind when things get a little [brought to you by Mark Twain,]
"Apparently there is nothing that cannot happen today".
Share this!
Related Posts