Department Tip of the Week: Human Resources
Lawline Staff
| August 23, 2012
It's often said, the whole is greater than the sum of its parts. While this is true, the parts must be strong as well. This theory can easily be used in human resources when recruiting future employees for a company. A company's success and compatibility is of the utmost importance, but it is the individual employees and how they work together that create that unique, innovative team.
One of the most important things (and our tip of the week) an HR professional should keep in mind is that recruiting A players requires A hiring methods. To ensure as a company that we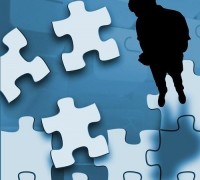 are hiring A players, there is an effective formula we use that includes; phone screening, top-grading interview, focused interview, references and trial period.
The phone screening focuses on clearing out the B and C players, so that we are only left with A players. If you have landed an in-person interview, we already under the impression we are dealing with an A player. To confirm this, we use the top-grading interview process. During this portion of the interview real life experience, not generalities are key.
In a focused interview we are looking to gain an understanding of the outcomes and competencies of the candidate. This allows us to see what the candidate is truly capable of based on past performance and it also gives HR another chance to ensure compatibility with the company culture.
The final part of the process is a two week trial period, if and when possible. This serves as the best way to see if the candidate truly fits with the company culture since they will be interacting directly with their potential colleagues.
Combined with the intuition of the HR representative, this process serves as a great foundation for recruiting compatible A list employees! Even though the company as a whole is priority, it must have a strong employee foundation to ensure success. This recruiting process is a great way to build that foundation.
Share this!
Related Posts