Ambassador Ann
| March 9, 2012
What Exemplifies Lawline.com for you?

Branding of Culture: Lawline.com employees like to work hard in a relaxed yet productive environment, in which they are always helping out their fellow team members and going the extra mile through working on weekends, at outside of the office work events, and volunteering with the community.
Big Brother/Big Sister Lawline Charity Event:
We got to share with others how cool we are and inspire them!
It was a chance to educate and energize both others and ourselves.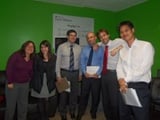 Its Employees:
At my interview, I loved meeting the team that made Lawline happen and keep it going.
Every conversation with any Lawline employee in the hallway.
When I first started everyone was so helpful to me. After a few months I would take an hour or so out of my day to help new hires. Sitting with them on the phone helped me feel more comfortable.
How everyone welcomed me warmly and made me feel a part of the team immediately.
Always getting breakfast with Sal and Casey!
Frank and Jeff showing me sales/marketing figures.
Meeting with David 2 weeks into my employment because I was scared it would not work out and his optimism that changed me.
My choice to stay with the company after the move from Courtlandt street because of the sales employees who remained.
Socializing with employees outside of work.
When I was given the name "Training" for the first time. It really made me feel individualized in the company when I was used to being a small fish in a big pond in past companies.
Other reps barging my calls to help me close my first sale.
The way the everyone in the company rallied during the transition period before and after we all moved into one office.
Traveling with Jeff & Frank to Albany to receive our Best Company to Work for award.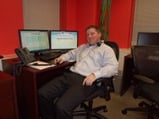 Company Environment:
Casual interactions are light hearted but still effective to get job done.
Laid back environment with with a go get 'em attitude.
Making the decision to have the idea room and all that came out of it.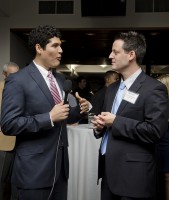 Faculty Event:
Having all the departments work together to set up and facilitate.
Everyone's attitude was how else can I help to make this a kick ass event!
Showed how everyone in our company gets along.
We had a lot of fun at the faculty event. I feel like we really bonded that night.
Getting the twitter started at the faculty event and the product excitement and mingling at the events.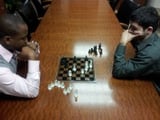 Weekends at Work/After Hours:
After Dave's Lawline Culture/Company presentation, I spent the weekend at work and bonded with co-workers.
Spending all day painting the 5 new offices before the big move from Cortlandt Street.
Coming in on weekends and seeing more than 3 people here working that is pure Lawline.
One Friday after work we all sat in the idea room and just talked about random things while listening to music and having a nice beverage.
Virginia deadline weekend. We came and worked hard and played hard too!
Training for the marathon with Kyle. We talked more work stuff then anything else. Running is the best way to reflect on your days at the office.
Being up to 3am at home and on skype with Jeff & development crew on a few our server switch overs trying to solve a problem or two.
JP Morgan Run & drinks after.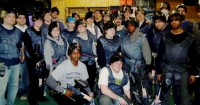 Paintball Event:
We all worked hard as groups and somewhat tried to strategically defeat the other. But all in all, good fun and laughs.
It was fun and displayed how everyone works really hard but takes time to make lawline a fun and energetic environment with a real team!
Going to the paintball event.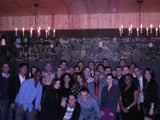 2011 Holiday Dinner:
It was very memorable for me. It was the first time everyone let loose at a social event outside the workplace. It gave me a good feel for what everyone was like.
Share this!
Related Posts