Lawline Runs on Great Culture
Rich Hernandez
| June 20, 2017
One of the greatest aspects of working at Lawline is the strong and infectious culture within the organization. Unified around 5 core tenets - Care, Create, Act, Play, and Grow - Lawliners are a passionate group of like-minded individuals, striving to better themselves and their community.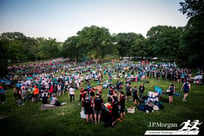 A couple of weeks ago, a group of Lawline employees brought that passion and desire for friendly competition to the JP Morgan Corporate Challenge in NYC, a 3.5 mile running event designed to promote health and fitness in the workplace and foster goodwill and a sense of community.
At Lawline, we have a handful of avid recreational runners who take part in various races each year, ranging from 5ks to ultra marathons. The JP Morgan race served as a prime opportunity for our more veteran Lawliners to bond with newer members of the team. The race itself is notoriously packed, always taking at least 45 minutes just to get to the start, so being able to spend that time with a great group of people on a beautiful night in Central Park helps make the experience all worthwhile.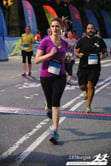 Meredith Cohen, pushing her way past the finish line!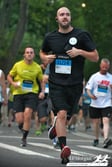 James Terrono, representing the Lawline team.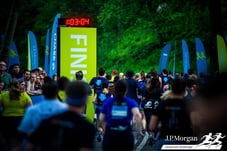 When we finally got to the start, I turned my focus to my office running rival Micah Bochart, our Chief Video Producer, who recently recorded a personal best of 3:20:38 in the New Jersey Marathon. Micah tailed me the whole way and pushed the pace during the last half mile to make for an intense finish. He managed to edge me out by seconds as he displayed not only his speed, but agility to dodge hundreds of runners in a dash to the finish.
The JP Morgan race this year proved to be a blast and I can't wait for next year!
Share this!
Related Posts