FurtherEd Core Values Newsletter - March
Ambassador Ann
| April 17, 2013
Actively Learning Meredith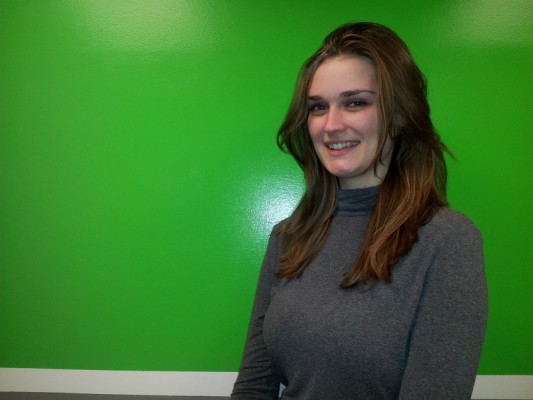 Meredith has been our resident expert in teachem as well as FurtherEd Tech over the last few months. Her ability to execute has made her an invaluable piece of our team, especially in helping to diversify FurtherEd from mandatory continuing education to a more general learning platform.
If you were to ask Meredith any question in the world, she will either know the answer or find it out. Actively learning seems to be her thing!
Seeking Creative Solutions Frank
Frank has been working with Ryan in Customer Support over the past few weeks to broaden and sharpen his skill set to help him grow personally as well as to become a more versatile team member at FurtherEd. Frank has helped Ryan set reasonable goals while still challenging himself, all while providing the support necessary to keep pushing ahead. Without Frank's input, Ryan's not sure if he'd be taking the ambitious steps.
This is part of a larger effort to improve the company as a whole, by tailoring individual improvement to each employee. This program is the future of FurtherEd, and couldn't happen without Frank's leadership.
Taking Time to Help Others Blair
Where to begin? Not content to stop with a basic mastery of Wirecast, Blair has thrown herself into every aspect of production, including some of its most challenging projects. She was assistant videographer for several TV show tapings, and chief videographer for two, taking on the daunting task of maneuvering the camera between the two guest speakers in such a way that the final composition was always up to broadcast standards, and this is a project that would have required her to come in several hours before her scheduled start time.
She then dived into a task that could intimidate any beginner – Bridge the Gap, which she spent two days filming, including the nothing-to-sneeze at task of panning the camera to track speakers in motion.
And this is just the big stuff. Whether it's putting mics on speakers in a pinch, preparing images for a webcast, lending her voice talent to an outro for the TV show, or charging batteries when doing so was the one main thing Micah couldn't get to, Blair has been an indispensable part of keeping the video production machine chugging forward. She is the definition of this Core Value.
Exuding Optimism Malcolm
Malcolm has heard it all from every attorney (the good and the bad) but he has pushed through his first four weeks and started to develop into an awesome salesperson.
He has learned a lot throughout the process, including getting acclimated to FurtherEd, and it is very easy to hear the difference in his voice from his first week.
Malcolm comes in every day with his head held high and with the hope to learn something new to help improve himself. He already has a few sales under his belt and he has many more to come.
Driven to Find a Better Way Richard
Rich seems to be everywhere. In the developers office, in the customer support office, the kitchen; the guy is everywhere.
Call him the scrum master or just plain Rich Hernandez, you could even speak any language and I'm sure Rich would understand what you're saying.
Rich not only helps in web development project management but he is making our customers say WOW every single day.
For always finding out where we can find free ice cream, here's to you Rich!
PREVIOUS MONTH'S CV AWARDS
FEBRUARY
Actively Learning – Blair
Seeking Creative Solutions – Melissa & Micah
Taking Time to Help Others – Mark
Exuding Optimism - Team Retention
Driven to Find a Better Way – CPE Crew
February 2013 Core Values Newsletter
JANUARY
Actively Learning – Meredith
Seeking Creative Solutions – Melissa
Taking Time to Help Others – Lauren V
Exuding Optimism - Sigalle
Driven to Find a Better Way – 2.Joe
January 2013 Core Values Newsletter
Share this!
Related Posts