Ambassador Ann
| February 17, 2012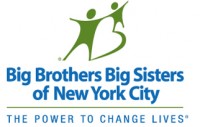 On Friday, February 10th, a selected few of us were given the opportunity to visit a high school that specialized in Law. This was part of the Youth Development Program with the Big Brother Big Sister organization. Everyone who went said it was very rewarding to give advice and speak to these kids about life after high school.
Ann: "All of them wanted to be heard. What I do hope that these kids will be more confident of the future and not be afraid to ask questions. To see them hungry for answers and that fact I could answer them was great."
Casey: "The best part of the program definitely hearing the kids thank us for coming in. Also, when we would reflect on the end as a class what they had learned. What also really upset me was the fact that there was no health education classes at the school.

Chris: "I would say taking the kids away from their element was the best. Many times kids are talked at and not to. Most of the kids were young and still getting used to the High School routine"

Frank: "It is great to hear from them and offer assistance that you can. Hardest part of the program is the reality of the resources some children have. Some have a lot of support at home. Some have none. I think the experience had more of an impact on the student's and myself than I could have imagined."

Jeff F(I): "I spread the word about Linkedin to every group I spoke to, as that is how I was introduced to Lawline and not a single student had heard of it. I thought the best part of the program was seeing how much the teachers appreciated us being there and getting to hear their students talk about future plans and goals. "
Joe: "A lot of them are motivated for different reasons than I was, like being the first to complete college, seeing others in their family succeeding for the first time and wanting to emulate that. I feel like the one thing that got through to the every group was that interviews were conversations, it was a two way street. You are interviewing them as much as they are interviewing you. I think that empowers people as they walk into interviews, gives them a vote of confidence."

Melissa: "I think the best part was being able to really think about the things I wish someone told me when I was beginning to think about college and the direction I wanted my life to go in. Simple things like managing your time, finding a mentor or meeting one on one with an admissions person to talk about scholarship possibilities were things I either found out after the fact, or had to find out by going through the process with no guidance. The hardest part for me was to hear the kids didn't have access to sports."
Mike F: "I think the best part of the program was just getting some 1 on 1 time with students and understanding what it is like to be a kid in public school in the city in today's age. Hopefully I gave some of the kids good advice that they will actually follow."

Sal: "The best part of the program was going group to group and teaching them the proper handshake. I would introduce myself to each student, and then have them re-do the introduction with a different scenario: I told them that it's 10 years down the road and I am the person deciding whether or not they get their dream job. I asked them to look me in the eyes and shake my hands with the confidence of a "there is no way I'm leaving this interview without this job" mentality. They laughed amongst themselves, but when it came down to it the introductions significantly improved."
Share this!
Related Posts