Meredith Cohen
| June 8, 2016
Earlier this month, a group of Lawliners collectively known as the "Best Companies Group (BCG)" ventured up to the state's capital of Albany to represent our team at the Best Companies to Work for in New York State award ceremony.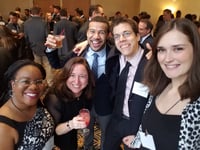 The awards are presented by the New York State Society for Human Resource Management (NYS-SHRM). Companies are divided into two categories based on their number of employees, Large or Small/Medium, and awards are given to top ranking companies in each category.
L
awline was in the Small/Medium category, along with 44 other companies. We started the evening with cocktails and dinner, and got to talking to some of the competition about what their companies did and whether or not they had been to the awards ceremony before. The industries represented at the event spanned from Healthcare to Tech to Finance and beyond. It was so interesting to see such a diverse group of companies all vying for the top spot!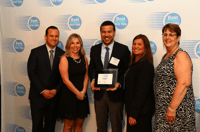 Winners' ranks were announced in reverse order, like a countdown to number one. As each company was announced, the tension grew more and more. We sat on the edges of our seats hoping not to hear Lawline called yet, and with each passing announcement of other companies we let out quick sighs of relief. Our goal was to break the top 25 and before we knew it, 25 came and went - we were still in it!
Finally, we heard our name called. We ranked #21, even better than our goal of 25! Michael Corsey went up to accept the award on our behalf, and true to form (and the core value of Play), made sure to pageant wave and dab on his way up to the stage.
Going to the ceremony was energizing and exciting. We'll be back next year, and hopefully we can break the top 10!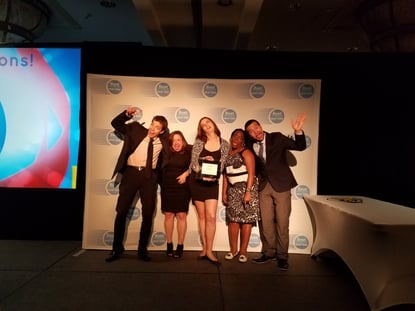 Share this!
Related Posts