Michele Richman
| May 9, 2017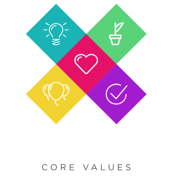 Instead of throwing a big party to celebrate its 10 year anniversary, Lawline decided to commemorate this milestone by donating $10,000 to organizations that reflect its core values of CARE, PLAY, GROW, ACT and CREATE.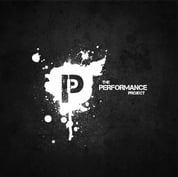 In December 2016, I shared in our culture blog that the first $6,000 was distributed to the following entities: 1) a nonprofit that offers grants to young local artists to help support strong, vibrant, and equitable local communities (The Performance Project); 2) an organization thatsprung into action immediatelyfollowing Hurricane Matthew in Haiti (Hope for Haiti); and 3) an organization that assists physicians in sharing new MDS research and treatment options as well as provides educational support for doctors, nurses, pharmacists and patients (Myelodysplastic Syndromes (MDS) Foundation). We then asked our customers, employees and partners for suggestions of where to donate the remaining $4,000, and we received great submissions.
Two of these recommended donations greatly embodied Lawline's core values of GROW, CREATE, and PLAY by helping disadvantaged students gain access to necessary resources at their schools as well as to professional internships. The first organization, the BNI Foundation was introduced to us by a Lawline Texas customer, Marion Gerhardt. Lawline's donation of $1000 to the foundation helps it equip underfunded schools with their STEM programs by purchasing microscopes, iPADs, and other technological support, and by providing books and leveled reading resources to build school libraries, classroom libraries and resource centers. The second organization, Ladders for Leaders, is a nationally recognized program that offers high school and college students the opportunity to participate in paid professional summer internships with leading corporations, non-profit organizations and government agencies in New York City. Lawline has been proud to host these interns for the past couple of summers, and this year decided to give back by donating a full summer's salary ($1,650) for one of these students to receive pre-employment training, a paid summer internship and the opportunity to join Ladders for Leaders' growing alumni network.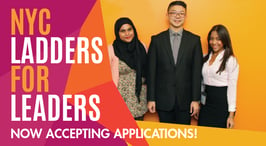 Our next two suggested companies emphatically embrace Lawline's core values of CARE and ACT. Lawline contributed $1000 to The White Helmuts, which is an organization that sends volunteer rescue workers to the most dangerous areas to save lives from the rubble of bombardment and the violence of the war in Syria. These volunteer rescue workers have saved over 85,000 lives to date. We also gave $360 to Bike4Chai, an organization that provides seriously and chronically ill children and families with support and encouragement during their most trying times. For two weeks of every summer, hundreds of children are granted the ultimate camp experience in Camp Simcha, returning home with renewed hope, determination and the thrill of simply being a child rather than a patient.

Even though we have now donated the entirety of our 10k for 10 years, that will not stop Lawline from continuing to find ways to help our local and national communities. In the next month alone, Lawliners will be serving meals to the homeless at the Bowery Mission in NYC, and we look forward to contributing our time and resources to other organizations which embody our 5 core values of CARE, PLAY, GROW, ACT and CREATE.
Share this!
Related Posts