Employee Spotlight: Alberto Mayanga
Alberto Mayanga
| April 27, 2018
Our Development team was recently joined by Alberto Mayanga. Here are Alberto's thoughts on starting at Lawline:
1) How was the interview process for you?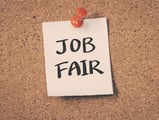 My interview process was unusual compared to most. I graduated from Flatiron School in late January, and was asked by their career services team if I wanted to attend their next career fair. I immediately said yes, and then filled out a survey that served to match me with companies that would be a good fit. I was matched with four companies, with Lawline being my very first interview post graduation. A week after the first interview, Kathleen reached out to me to complete a coding challenge within 24 hours. I was then called in for a second interview where I was able to show Rich, James, and Oi all of the projects that I've worked on, and also got a glimpse of what Lawline's culture was like. At this point I was convinced that this is where I wanted to work. I fell in love with the culture, and emphasis on learning new technologies! For the third and final interview, I met with David, our CEO, and other members of the office to connect on a more personal level.
2) Before stepping foot into the office, how did you imagine Lawline would be?
My ignorance got the best of me. I imagined Lawline to be a very "corporate" type of office where everyone was in a rush and hardly spoke to one another. I couldn't be any more wrong. Everyone has been super friendly and laid back.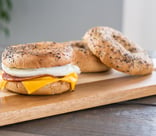 3) What was your first day like? Was it like you thought it would be?
My first day was amazing! I was welcomed by Ann and Kathleen with breakfast, and then went over what my schedule would be like for the rest of the week. I immediately felt like I was a part of the team with everyone's friendliness and willingness to tech me about their departments.
4) What would you say is your GROW moment?
I would say that my first GROW moment happened a few days into the job. I made my first contribution to the Dev team, and had it deployed to our live website. I'd say it was a GROW moment both professionally and personally, as I've always dreamt of being a professional developer.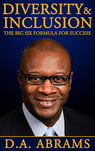 5) Do you have a favorite PLAY occasion?
My favorite PLAY moment so far has been the Book Club discussion. Unfortunately, I hadn't read the book for that quarter on Diversity & Inclusion, but it was interesting hearing everyone's opinions. I am looking forward to the next PLAY event!
Welcome to the team, Alberto!
Share this!
Related Posts