Lawline Shows Its Support for the TEAK Fellowship
Angelica Cesario
| August 2, 2018
For anyone who knows Lawline, it's no secret that we maintain strong ties with our local communities and care deeply about serving others. This quarter was no exception.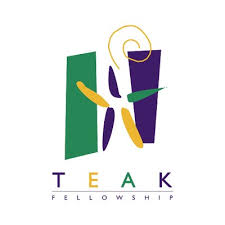 Lawline recently pledged its generous support to the TEAK Fellowship, a local non-profit organization dedicated to creating academic and life-enriching opportunities for gifted, low-income students in New York City. This year, TEAK turns 20 years old and Lawline has signed on as a sponsor for the organization's 20th Anniversary Gala. Lawline's contribution will help TEAK continue its important mission of "transforming lives and uplifting communities" - the organization's inspired slogan.
I can personally attest to the impact that TEAK has on its students and the lives of those around them. As an alumna of the organization, I was a member of TEAK's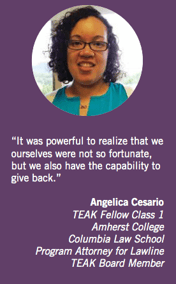 very first class of students twenty years ago. The organization changed my life in ways I could not imagine, and as a current member of TEAK's Board of Directors, I am fortunate enough to see how the organization continues to provide deserving students with the support they need to succeed. Lawline's commitment to service will undoubtedly serve future students in a myriad of ways.
Lawline truly embodies its core values, and every day, shows how it CARES deeply about people.
Stay tuned for more on Lawline's ongoing community outreach efforts!

Share this!
Related Posts