Employee Spotlight: Alyssa Burton
Alyssa Burton has recently joined our Business Operations team as our Business Manager. The following are her thoughts on starting at Lawline: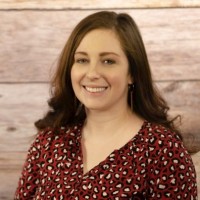 How was the interview process?
The interview process was extremely well thought out! It was structured and thorough without being overbearing. I believe that company culture is a large part of working for any organization. Lawline's steps for interviewing made sure I was the right fit for them culturally. It also left me feeling confident that Lawline was a company that would help me thrive as an employee.
Before starting, what did you think Lawline would be like?
I thought Lawline seemed like a place where people were passionate about what they did. During my first week there, I learned from different people about their roles and how they fit into the Lawline core values. Throughout their presentations, I was able to see that my initial opinion was correct. Employees at Lawline care so much about what they do and the content they create. It makes for a fantastic work experience.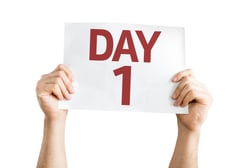 What was yo

ur first day like? Was it like you thought it would be?


I was honestly not sure what to expect on my first day. I'd never worked for a fully remote company before and was pretty nervous about what to expect. My day started in an all-company 15-minute huddle where I met everyone and heard what each department is working on. After that, I watched a few pre-recorded presentations on what each department does and then met with someone in that department to ask any questions I had. I can't explain how much I appreciated this process! I watched the presentations, paused, took notes, or rewound to understand better what was being presented. It allowed me to ask in-depth questions and come out of my onboarding meetings with a good grasp of how Lawline functions.

What would you say your biggest G

R

OW moment is so far?




It's hard to pick one specific moment. I feel like the entire two months I've been at Lawline have been a growing experience. I've learned so much about Lawline's strategies and practices. Watching the executive team operate in such an organized and tactical way has helped me implement those same strategies into my daily work.
Do you have a favorite PLAY occasion?
So far, my favorite play experience has hands-down been the virtual Office Olympics we did. Lawline had a company host Office Olympics, including a few rounds of team family feud. I laughed pretty much the entire time and learned so much about my colleagues. Who knew so many people who dislike Gruyère cheese all worked for the same company?
Anything else you'd like to share?
Before working at Lawline, I spent years working for a single company. I was pretty nervous about starting over somewhere new, but I can confidently say that it was the right choice! Lawline is such a supportive, collaborative, and caring work environment. I couldn't have asked for a better place to work, and I am so excited for more to come!
Share this!
Related Posts