Bangladesh's Independence
Ambassador Ann
| March 26, 2012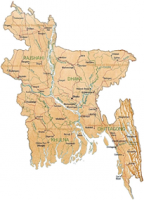 Micah presented this morning on Bangladesh, where his wife was born, and which celebrates its Independence Day today, March 26th.
Micah: Bangladeshis are in every sense a driven people. Along with the people of India, they fought for 32 years for independence from Britain, which they achieved in 1947. Their own independence didn't come until 1971, from what was then Pakistan, after a brutal 9-month war. Throughout it all, they never lost their push for self-determination.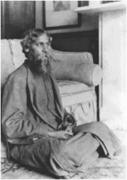 Among them, one name in particular embodies their spirit: Rabindranath Tagore, a poet, sculptor, essayist, humanist, and musical composer, as well as the first non-European to win the Nobel Prize in Literature in 1913, and a tireless voice for Bangladesh and the Bengali community in India. Tagore died in 1941 without ever witnessing a free India, let alone Bangladesh. In spite of this, he never stopped believing in human potential, nor did he stop pushing the limits of what he could be.
Speaking to the importance of courage, drive, and total responsibility, Tagore tells us "Everything comes to us that belongs to us . . . if we create the capacity to receive it."
I would also encourage the video below, for a chilling performance of one of his compositions, which in Bengali speaks of controlling one's destiny:

A beautiful people, and an extraordinary man...
Share this!
Related Posts