Lawline.com Ranked Among Elite in Crain's Best Places to Work 2010
Lawline Staff
| December 6, 2010
Lawline.com is proud to announce its listing in Crain's New York Business as the No. 21 Best Place to Work in New York City. Crain's officially released the rankings publicly earlier today.
Lawline.com's focus has always been on its customers. The company-wide goal is to go above and beyond in every customer interaction, provide a "Wow" experience and genuinely attempt to make the customer's day one notch more pleasant. Lawline also believes that employees treat customers the same way they are treated at the workplace. This promotes a virtuous cycle of efficiency, thoroughness, and kindness.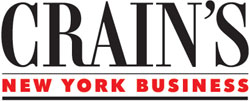 We're of the belief that it all starts with the hiring process, where attitude stands alone as the most significant trait a candidate can possess. Although skill, education, and experience are all pillars that make up an ideal employee, one's contributions to the positive team environment is first and foremost.
We also believe that self-improvement is an every day process. One of Lawline.com's recognized programs is the "1% Challenge", which is a program intended to create incentive for self-education through reading and subsequently presenting the material to the department. The challenge is akin to the Japanese notion of kaizen, where the belief is that continual and daily self-improvement compounds over time to create a drastic increase in productivity and efficiency over the long haul.
In the end, what matters is the fulfillment each individual employee receives from his or her days. At Lawline, we are proud to offer the opportunity and the platform to continuously learn, excel, and achieve.
Click here to read more from the Crain's Best Companies feature story
Share this!
Related Posts