LEARNING Core Value Spotlight: Michele Richman
Lawline Staff
| June 10, 2011
Pick up one of Lawline's marketing promos from a few years ago, and you will see "100+ CLE Courses" advertised. Times have changed fast: glance at the newest materials you will see "500+ CLE Courses." With over 400 courses added in the past few years, how have we been able to keep on track of quality? Who is making sure these are worthy of reaching the Lawline catalog?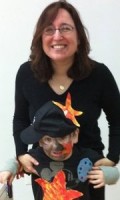 Michele Richman has viewed, quite literally, several hundred hours of CLE programs. Daily she views programs, beginning to end, and judges the programs on content and quality. Given that the average customer rating of our programs is near 90%, she assures only the highest quality programs make it to the Lawline catalog.
From Lawline.com's early expert faculty, such as Herald Price Fahringer, Dr. Bart Basi, and Alan Schnurman, to the distinguished presenters who now fly from all ends of the country to be a part of the distinguished faculty, Michele's accumulation of knowledge ranges across a spectrum of expertise few could ever claim.
Visit the Lawline.com or LearnLawline catalog, and you will have a peak into the knowledge Michele has accumulated through actively learning. She will likely be able to answer any of the questions on LearnLawline for you!
Share this!
Related Posts