The Success Principles - Melissa from Production
Lawline Staff
| February 8, 2012
Every new employee is given "The Success Principles" by Jack Canfield. This book talks about the mental part of life and how the decisions we make are ultimately up to us. No one else can decide what we do, how we feel, or how we do things. Here is Melissa's feedback on the book.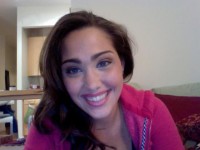 Before reading "The Success Principles", by Jack Canfield, I considered myself a pretty positive person. I try to be fully supportive to those around me, and give encouragement and advice whenever possible. When I began reading this book, however, I realized something; I never payed any attention to my inner voice. Externally, I was offering positive thoughts and reassurance to others, while denying myself the very same thing.
In his book, Canfield talks about aggressively changing any negative thoughts and replacing them with positive ones by affirming these new thoughts aloud. He says that by doing this you can actually change your moods and re-energize your own personal goals. By re-affirming these positive thoughts and visualizing yourself completing set goals, Canfield believes that you can actually draw successes to them- with a lot of hard work, of course.
Although I'm not sure if I buy into the idea of getting something you want by willing it to happen, but making daily affirmations like, "today is going to be a great day, I'm going to get a lot accomplished today", really had made a huge difference. I find myself coming into work almost excited to make my statement come true. When you complete your goal, especially after you've said it aloud, you feel an extra sense of accomplishment and pride. When I don't recite a morning affirmation and a lot gets completed I feel good about the work I did, but it doesn't compare to being able to say to myself, "I completed a goal today".
You're thoughts to yourself make a huge difference in your moods. Even though it seems strange at first, the more you reaffirm new positive thoughts, the less you have to consciously think about them. They start to become your new, supportive and positive inner voice.
Share this!
Related Posts